Home bar enthusiasts often forget about how to present their cocktails to their friends and family. See our cocktail glass selection below.
Don't Forget About Presentation!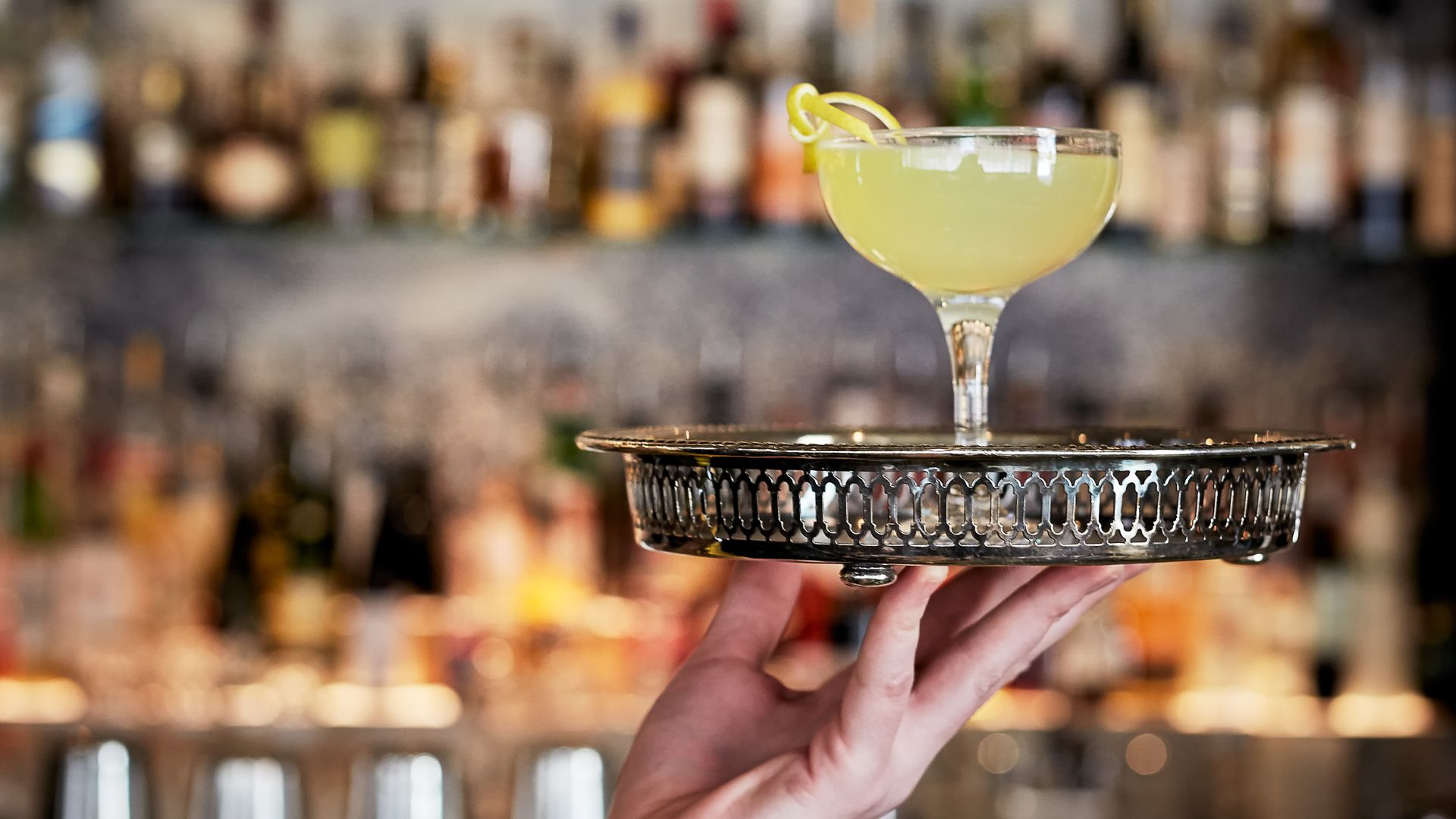 When you're making cocktails for yourself, friends or family, sometimes we forget about presentation. When it comes to enjoying a cocktail, pouring into old, faded glasses with tons of scratches just doesn't feel satisfying. 
Serving a cocktail in one of our clear crystal cocktail glasses can make the difference in presentation and style. We have a fine collection of beautiful cocktail glasses that will make your bar collection even better! 
Fifth & Vermouth is Canada's leading supplier of cocktail glassware. We sell high quality glassware delivered directly to your door. Our success comes from our dedication to customer service and quality. We specialize in all the glassware you require. Mixing glasses, old fashioned glasses, whisky glasses, coupes, tiki mugs, and many other glasses for your professional or home bar.
Our Aztec Rocks Glasses are a classic! The etching up the wall of the glass really speaks class and culture when it comes to the overall design. Perfect for drinks like an old fashioned, bourbon or other cocktails will highlight it's overall business or evening mixer feel. The crystalline design screams "classy" and can hold a volume of 11 oz. Top your old fashioned with an orange twist to really bring the combination of cocktail and glass together into perfect harmony. 
Our Rothko Double Rocks Glass showcases a classic art deco design built from etched crystal glass. It's equally at home hosting your favorite whisky served neat or a spirit-forward cocktail served over a single large cube. This has become a go-to glass for top cocktail bars and home bar enthusiasts alike. The stacked square design makes this glass a timeless statement piece that will be a staple of your bar cart for many years to come. With a volume of 11 ounces, this is a serious rocks glass that is built to last. It is perfect for a number of classic cocktails including the Sazerac, Negroni, Old Fashioned, and more. 
The elegance of this simple glass cannot be understated. When you look at the elegant stem and standard glass shape, you can picture cocktails in this glass with style! The coupes can stand the rigors of repetitive use and are a must for many bar collections. Rated with an outstanding 21 5-star reviews, people can't stop raving about their overall durability, easy cleaning and how authentic their cocktails look inside the coupe glass. 
Mojito lovers rejoice! This glass is simple, elongated and durable for many uses! These long glasses are great for drinks like sours, mojitos, sangria and much more! They are also very nice water glasses. All this glass needs to get the best out of it is a great owner and an even better cocktail recipe. 
When you think about the professional businessman or woman in their nice corner office with a decanter of whiskey in the corner with glasses, this cocktail glass is a clear reminder of class and elegance. Harvey Specter from Suits would be proud, as these classic whiskey tumblers style can be seen on episodes from time to time. This glass doesn't necessarily have all the etchings that the other glasses have, but when you think simple, and durable, this whiskey tumbler checks all the boxes. 
A hybrid between the rothko etching design and the longer body of a collins glass, the rothko collins glass is dishwasher safe and complement most highball cocktails. This glass is built to last! With many cocktails like the Paloma, Tom Collins, Mojitos, and Ramos Gin Fizz complementing this design, they can carry up to 12 oz of cocktail. You can pick up a single one or a set of 6 online!
Our Cocktail Glasses in Action!